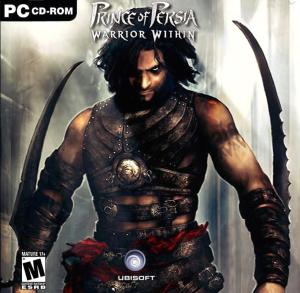 Prince of Persia: Warrior Within, é o segundo título da série The Sands of Time. O jogo, com poucos anos após seu lançamento, é considerado um clássico, devido a seu enredo envolvente, jogabilidade impressionante e gráficos de alta qualidade. Nele, Prince não está em busca de salvar o mundo, como costumava fazer nos outros jogos da série.
Ao invés disso, o protagonista busca salvar apenas a si mesmo, e portanto sua tolerância e cordialidade foram deixadas completamente de lado, o que fez o príncipe adquirir uma fisionomia muito menos amigável, que condiz perfeitamente com seu comportamento extremamente violento.
O jogo traz toda a emoção do parkour esporte que utiliza o ambiente como mecanismo para atingir pontos aparentemente intangíveis do cenário já presente em The Sands of Time (seu antecessor) aliado a combates ainda mais emocionantes, com um número muito maior de combos disponíveis.
Informações sobre o jogo
Fabricante: Ubisoft

Requisitos Mínimos

Processador: Pentium IV 1 GHz ou Athlon equivalente
Velocidade do processador: 1 GHz
Memória RAM: 256 MB
Direct3D: Sim
Versão do DirectX: 9.0c
Sistemas Operacionais: Windows 98, Windows 2000, Windows XP
Espaço: 1.5 GB livres em disco